Images from Ali's Group

Research Group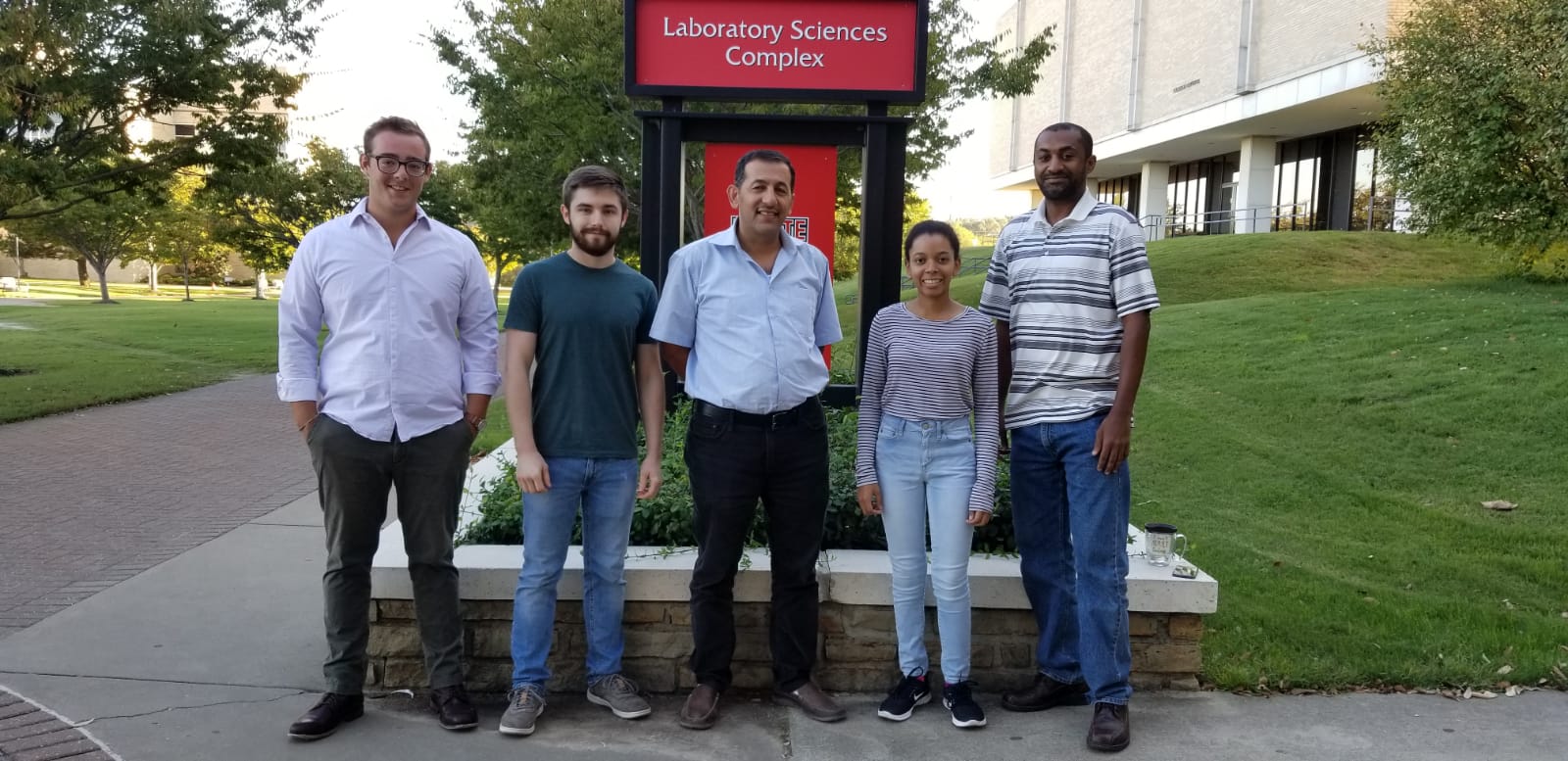 Research group 2018 : From Left : Jesse Brown (BSc), Jordan Fryman (BSc), Kotaiba AbuGhazleh (PhD), Jessica Parr ( BSc), Dr. Ali

Kristiana Watson ( Honors BSc CHEM, 2018).
Kristiana Watson life in my research Lab. Create Astate poster presentation; Graduation 2018!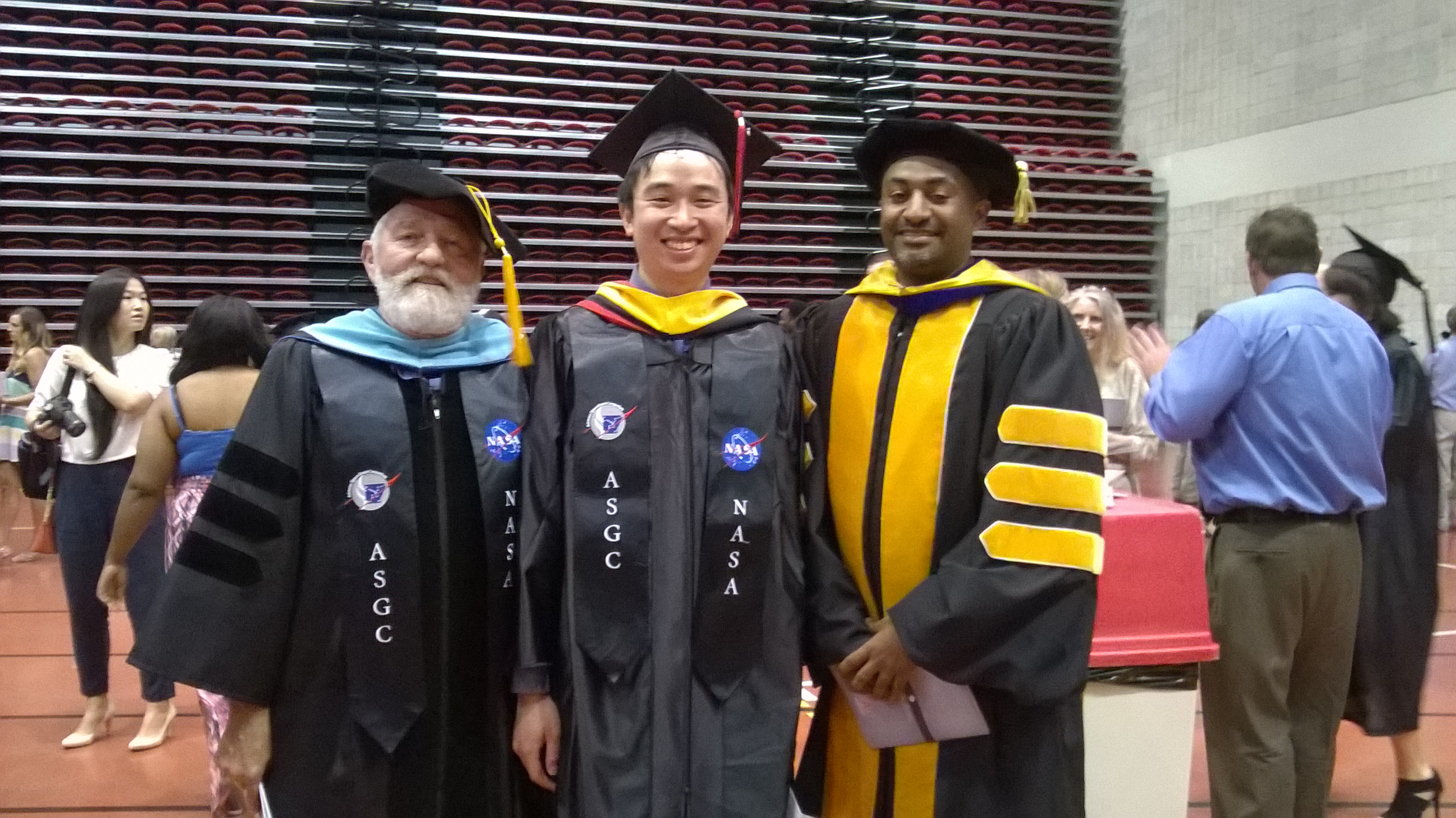 Bryants MSc (2015) graduation: From left, Dr. Kennon, Bryant and Dr. Ali.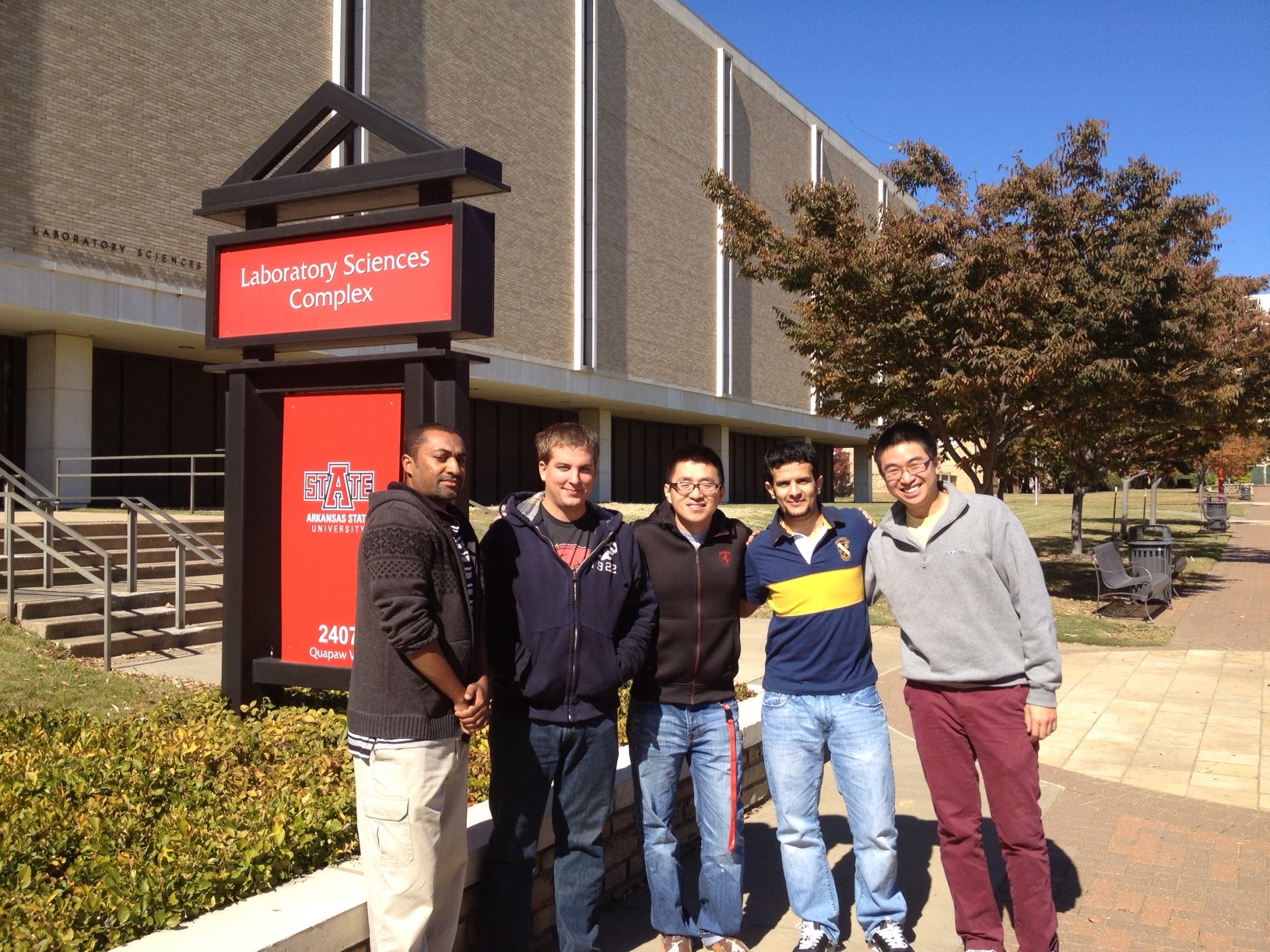 Research group, from Left : Dr. Ali, Mark Northcutt, Bo Wang, Saeed Al-Ahmary (Msc) and Bryant Fong (Msc)
Experiential Learning Fellows (ELF) research group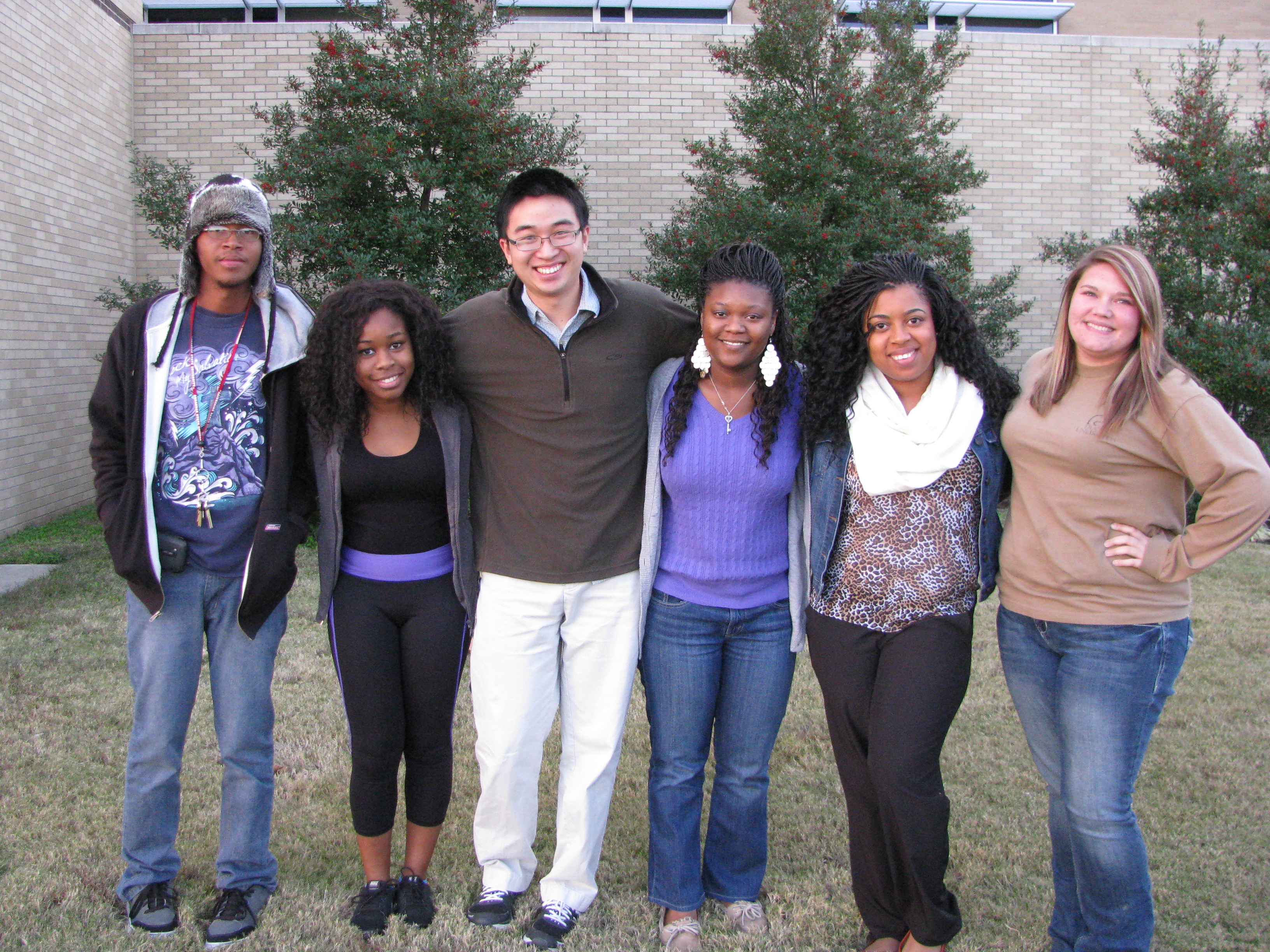 (L-R): Jerry Jones, Jenniffer Franklin, Bryant Fong (Msc), Jazmin Martin, Necu'ra White, Melisa Virgin

2014
Posters @ the Hill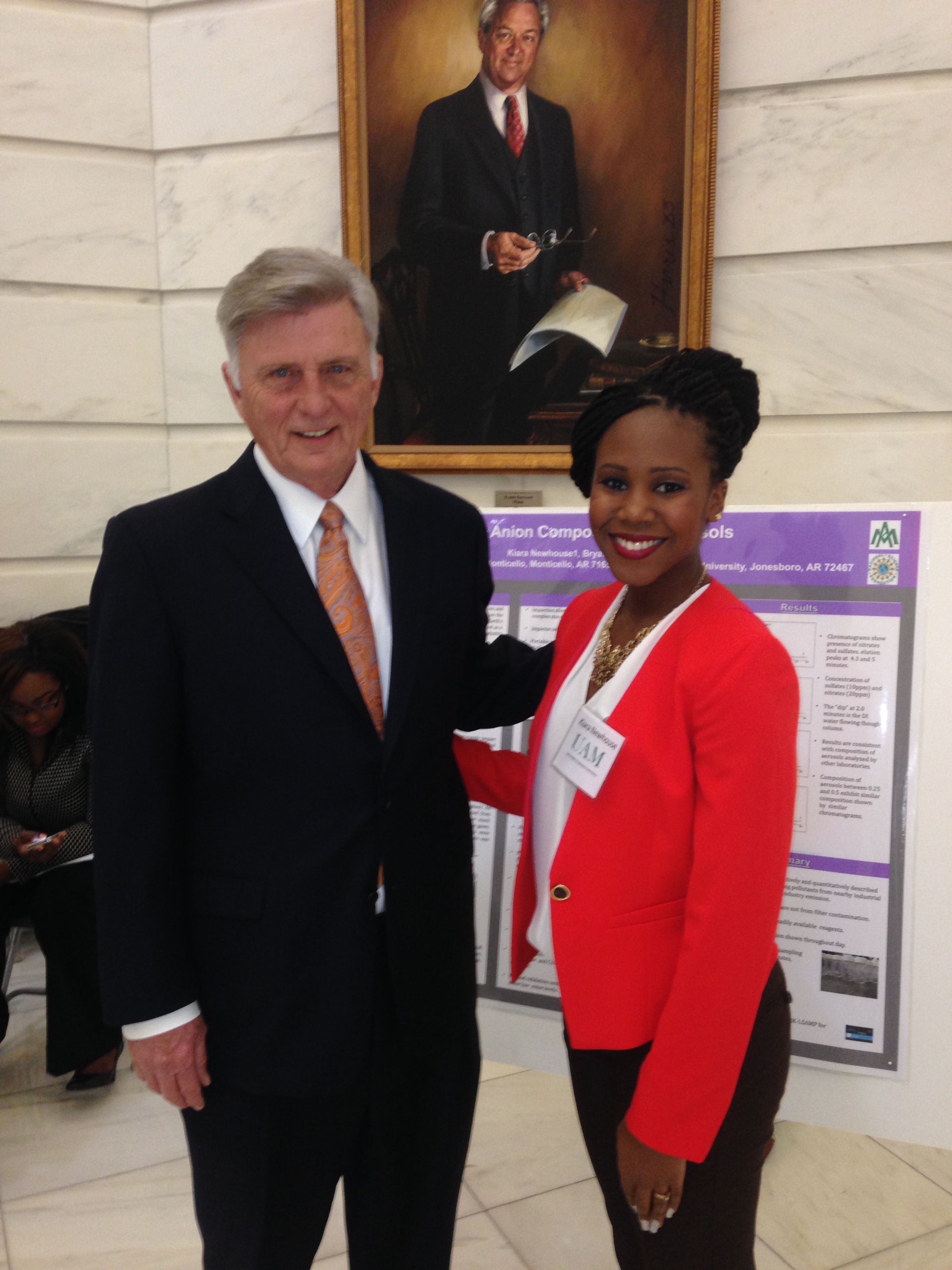 Kiara meeting with the Governor of Arkansas, Gov. Mike Beebe, after presenting her data at the Posters @ the Hill, in Little Rock, AR, Jan 2014

2013
Saeed (MSc) graduation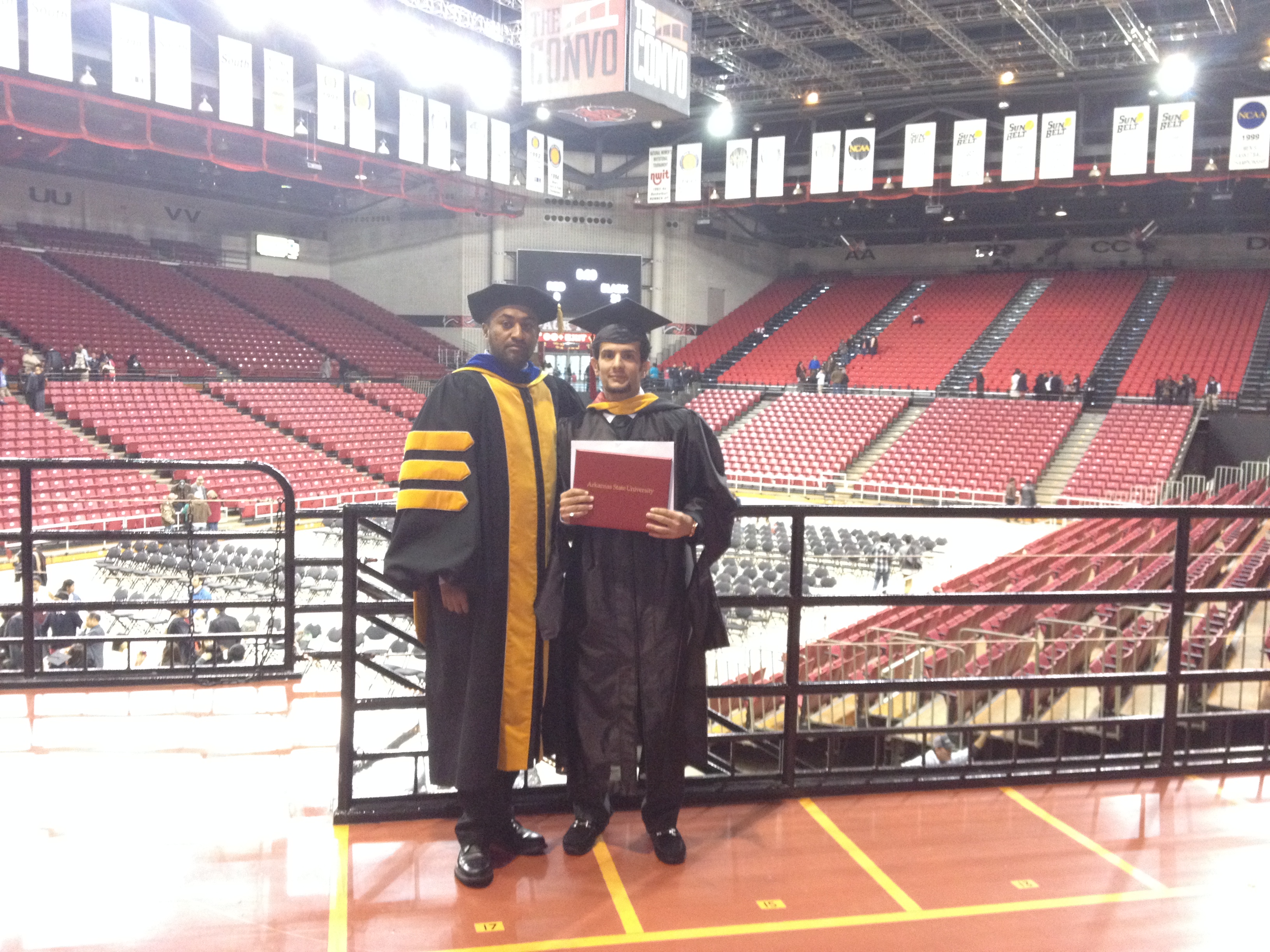 Saeed Al-Ahmari (Msc CHEM) graduation ceremony, December 2013.
Summer undegraduate poster @ MICA meeting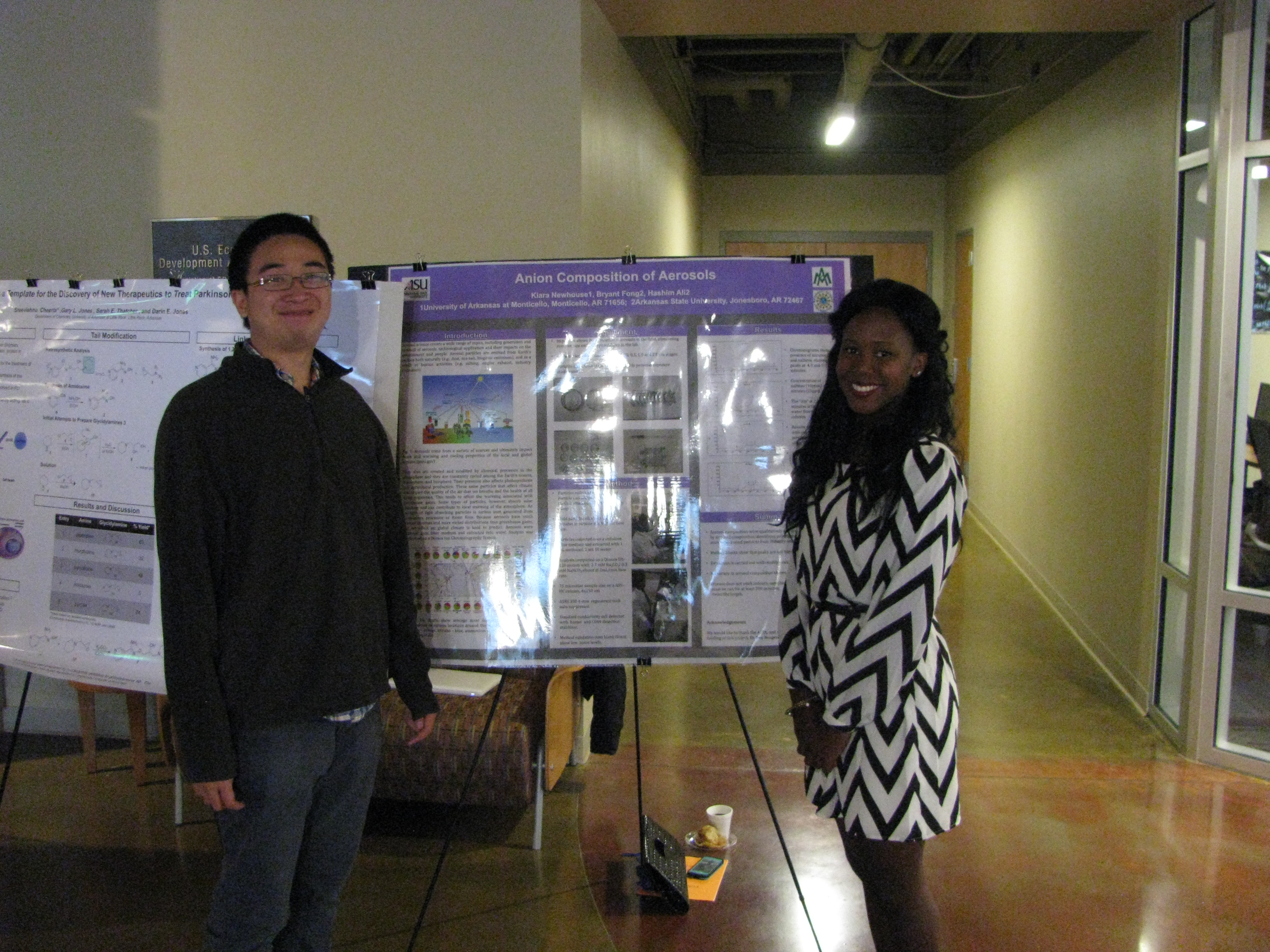 Bryant and Kiara presenting a poster at the 2013 spring research conference of the Midsouth Inorganic Chemists Association (MICA), which was held at the University of Arkansas at Little Rock (UALR).

2012
Ronnie graduation with Honors December 2013

Top: Ronnies Award (2nd Place outstanding poster) at the Statewide Arkansas INBRE research conference.

Bottom: Ronnies' Award for outstanding Chemistry major in the Science and Mathematic college Honor awards for 2012.
Arkansas Space Grant Consortium (ASGC) spring research meeting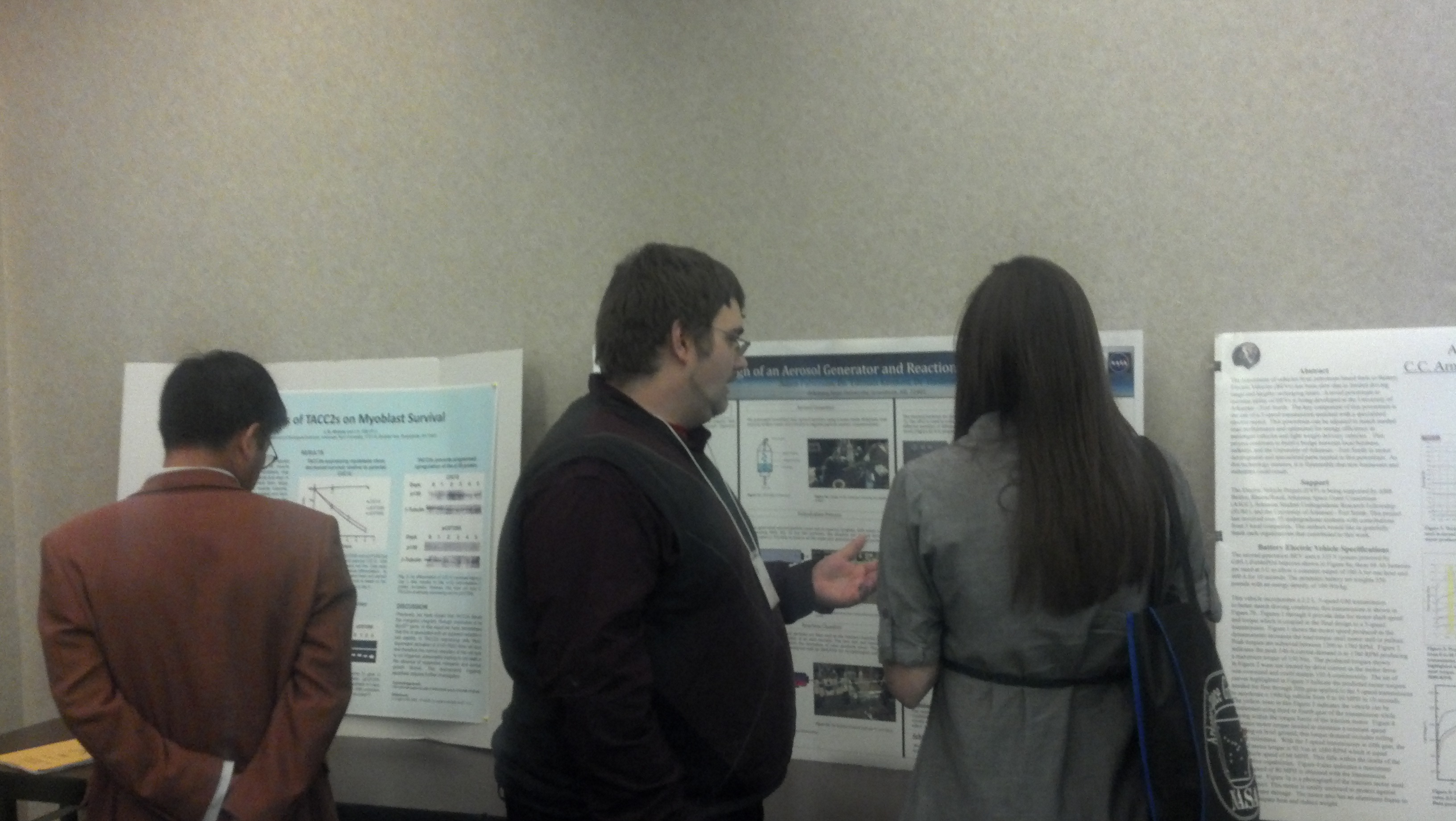 Adam Patterson (center) presenting his research at the 2012 Spring ASGC meeting, held at Morillton AR.

2011
Bryant presenting a poster at the 2011 National Council for Undergraduate Research (NCUR) conference in Washington DC.
Tour of Washington DC. Had fun vsiting all the important ( Lincoln Memorial, The White House, Smithsonians National Air and Space Museum) and non important (Madame Tussauds) tourist attraction. (I didnt know Pres. Obama was that tall!)

2010
Adam Goins presenting a poster at the Arkansas Space Grant Consortium (ASGC) annual meeting that was held at the Winthrop Rockefeller Institute in Morillton AR.

Alumni
Previous (Undergraduate) group members : Jordan Fryman (2019), Kristiana Watson (2018), Jesse Brown (2018) Bryant Fong (MSc 2015) Saeed Al-Ahmari (MSc, 2013), Ronnie Ruyonga, Adam Goins, Adam Patterson, Nicholas Bagley, Marnaya Ellis, Kayla Parker, Whitney Ryan,